With history on their side and a momentum-turning comeback victory in the Copa del Rey having thrust FC Barcelona back on course, the Catalans hope to keep the wind at their backs and make up for lost ground when they face UD Las Palmas of the Canary Islands on Saturday at Camp Nou.
But it won't be a breeze by any means, as Los Amarillos, who are no laggards themselves, make landfall in the western Mediterranean still harboring realistic European aspirations and with the half-way point of the league season approaching just beyond the horizon.
Team News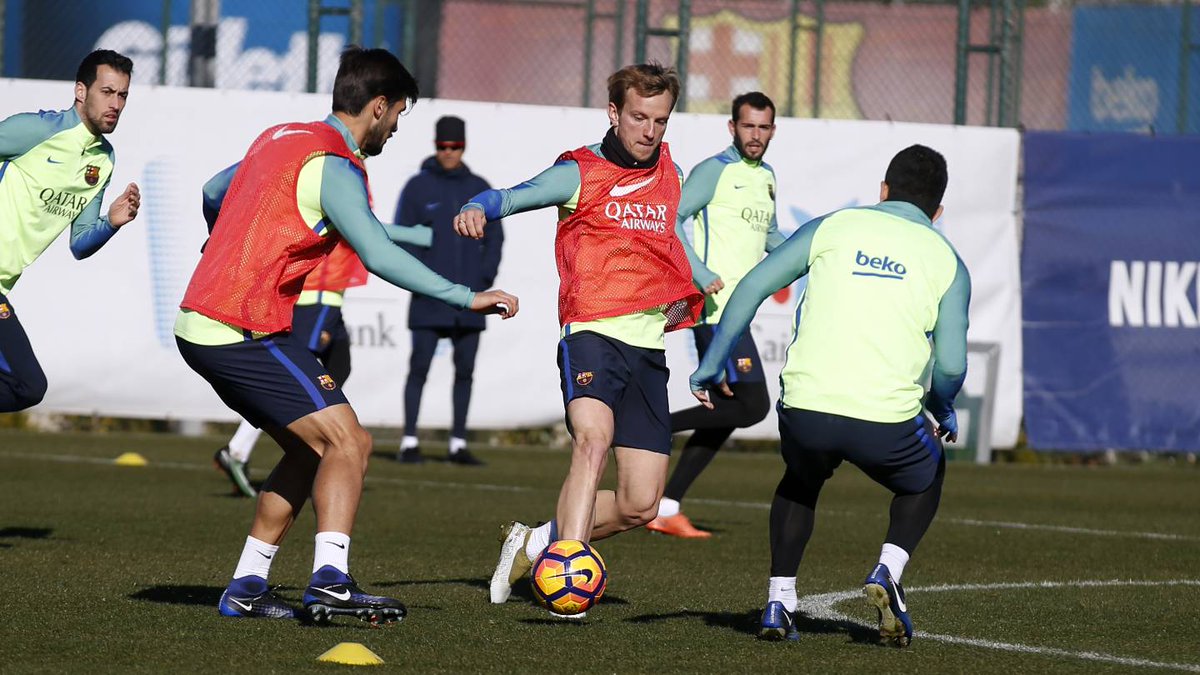 With Barça gearing up for their third match in six days, the full extent of the coaching staff's squad list is anyone's guess. All doubts will be cast aside, however, on Saturday morning, when Luis Enrique Martínez announces who's in, and who's out.
What we do know is that Barça's infirmary is as empty as a ghost town and that every player on the roster is fit and ready to step in should they be called upon for duty — an enviable position to be in at this stage of the season — and no player will be sitting this one out due to yellow card accumulation.
Las Palmas don't have any suspensions either, although the defenders Dani Castellano and Pedro Bigas are sidelined with injuries.
Coaches' Viewpoint
Luis Enrique Martínez opened his pre-game press conference with a succinct and unvarnished assessment of Las Palmas' capabilities in one of the few times he has gone out of his way to overtly flatter a looming rival.
"We are up against a side that has a similar philosophy to ours," he said. "They battle for the ball, and they try to use it to open up spaces and create chances…as a fan, they're one of the most entertaining teams to watch."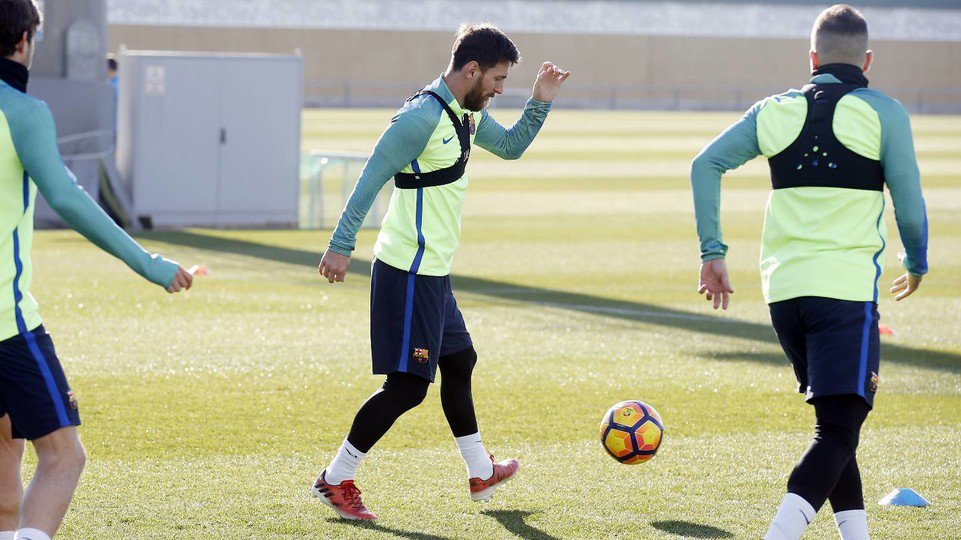 When queried about Barça in his own pre-game news conference, Las Palmas boss Quique Setién seconded his counterpart's assumptions before adding a few reciprocal words of praise. "It's tough to take the ball away from Barça, but we'll try to win possession for ourselves, he said. "We'll have to play spectacularly…Barça always come out to win."
Form Guide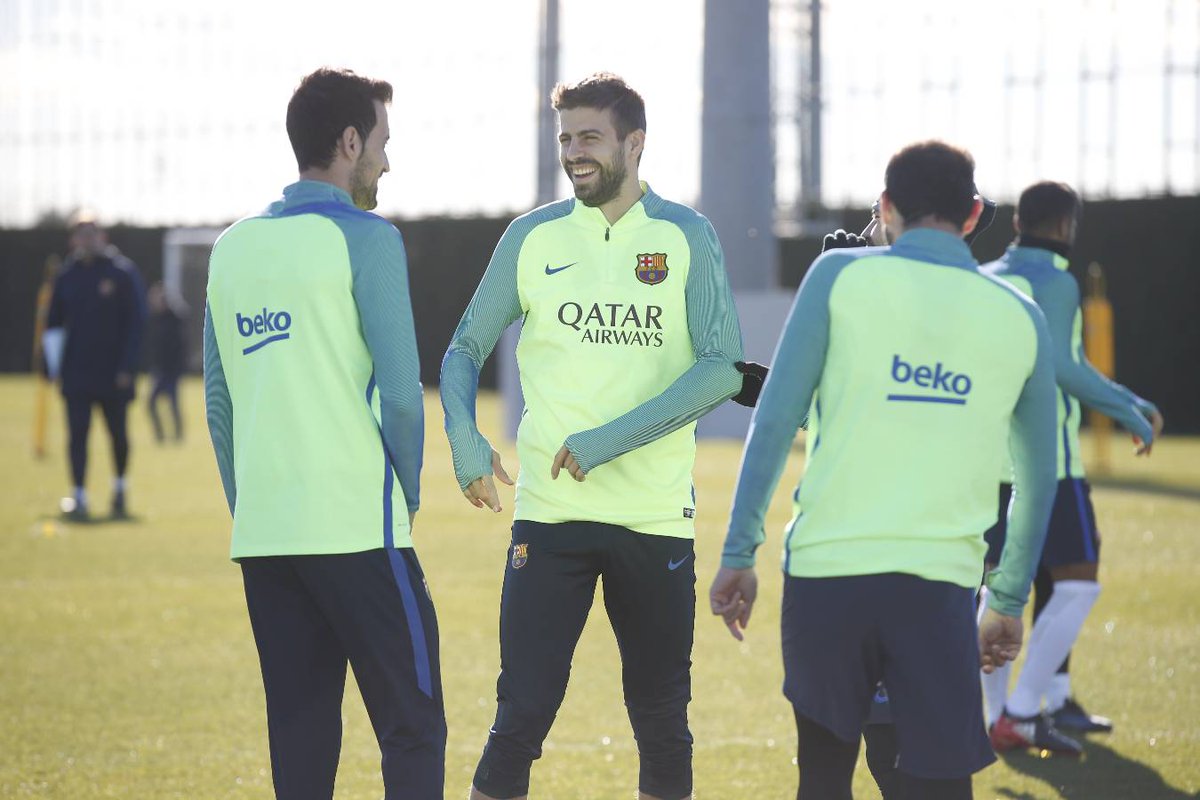 TRAINING WITH UD Las Palmas IN MIND
FC Barcelona notched their first win of the new year on Wednesday night with a 3–1 second leg win over Athletic Club in the Copa del Rey last 16 Now it's time to do the same in La Liga after last weekend's 1–1 draw at Villarreal. Barça are undefeated in La Liga since a 4–3 loss at Celta on 2 October but, in 10 games since then, they have six wins and four draws.
Las Palmas ride a two-game winning streak into Camp Nou on the back of a 1–0 home win over Sporting last weekend and an impressive midweek road victory over Atlético Madrid in the Copa del Rey — despite the triumph, Las Palmas were knocked out, 4–3 on aggregate.
History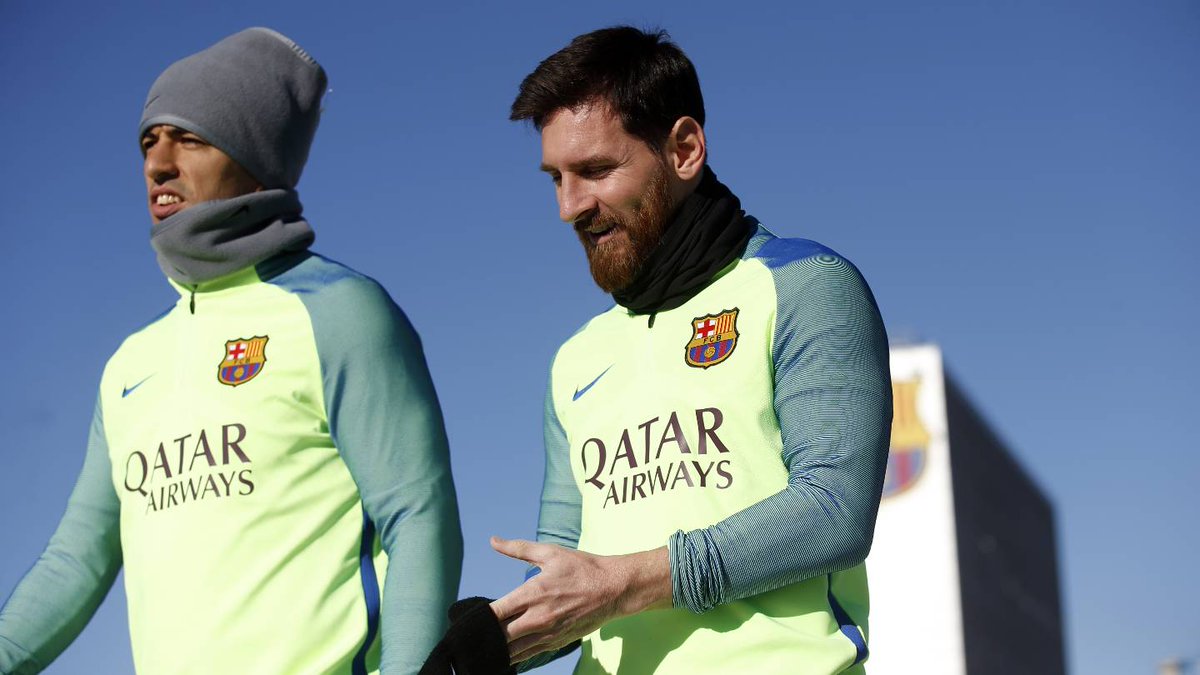 TRAINING WITH UD Las Palmas IN MIND
With Las Palmas having been no more than an intermittent presence in the Spanish First Division since the turn of the millennium, there has been a paucity of head-to-head encounters between Saturday's adversaries. Los Amarillos, however, did visit Camp Nou last season, when a Luis Suárez brace allowed Barça to eke out a 2–1 victory that was marred by an early MCL injury to Lionel Messi that would keep him sidelined for seven weeks.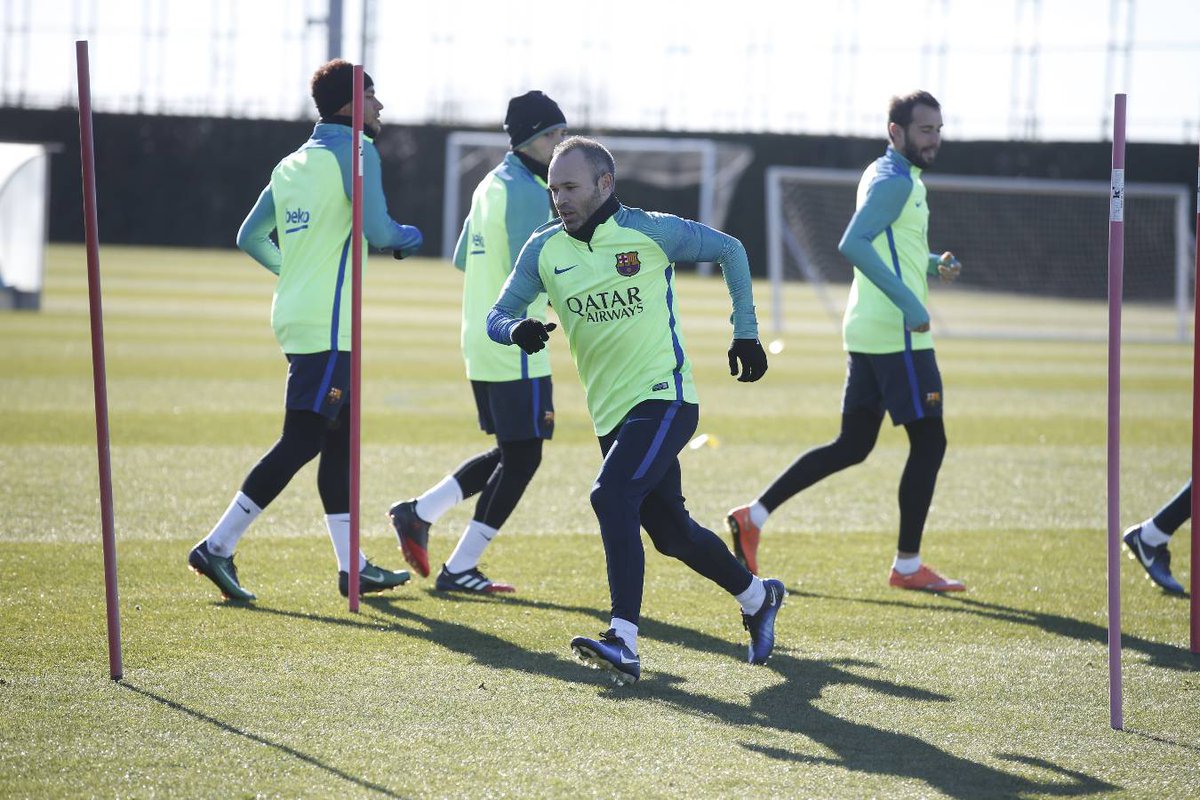 On a more positive note, January matches at Camp Nou have been a harbinger of success for FC Barcelona in recent seasons, bearing witness to 13 league wins in a row dating back to 2009. Messi, moreover, would like to pick up where he left off and score against Las Palmas, the only league team against which he has yet to find the net throughout his illustrious career.
Did you know
Barcelona have won 15 of their last 17 La Liga games at Camp Nou against Las Palmas (D2).

The Canary Islands side have drawn in two of their last four league visits to Camp Nou (D2), both 1-1 (2002 and 1988).

Only three current Las Palmas players had been born the last time the Canary Islands side beat Barcelona in La Liga (3-0 at home on 1986): David García, Momo and Javi Varas.

Barcelona have only won 10 games of their first 17 games of La Liga this season, their worst record since season 2007/08 (also 10).

After winning their first away game of the season, 2-4 against Valencia, Las Palmas are now winless in seven consecutive away games in La Liga (D2 L5).

Las Palmas (281) and Barcelona (268) are the two La Liga sides who have won the most fouls this season.

Las Palmas are one of the four sides against which Lionel Messi has played in La Liga without scoring (Cádiz, Real Murcia and Xerez).

Luis Suárez has scored three goals in his previous two meetings with Las Palmas in La Liga.

Luis Suárez and Lionel Messi are the two La Liga players who have had a hand in the most goals this season (both 16 each).

Kevin-Prince Boateng scored two goals in his six meetings against Barcelona for AC Milan in Champions League.

Neymar has not scored in nine league games in a row, his worst run for Barcelona since

2013.
Probable FC Barcelona XI VS UD Las Palmas